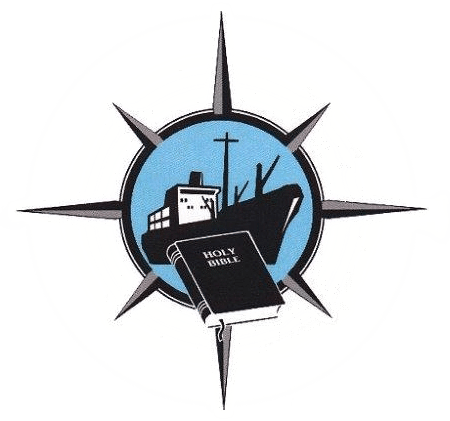 Welcome to the website of Seaport Ministries. We desire to reach other countries for our Lord Jesus Christ. This ministry is possible by daily boarding ships laden with seafarers from countries around the world.The mission field actually comes to us in our seaports every day.
Our Burden
Get the Word on every vessel. Into every hand

Win the seafarers to a saving knowledge of Jesus Christ

Disciple them in our C-School correspondence course

Have them go home, reach their families and their countries

Be an active member of a bible believing church

Be trained to plant churches in their countries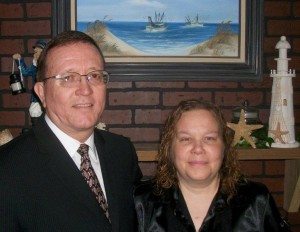 As an Ambassador for Jesus Christ I welcome the seafarers with the Word of God in their languages as they are available. Even though most are conversant in English, the Word of God does the work in the heart as they read it in their language and then hear it proclaimed. Each year thousands of Bibles, New Testaments, John and Romans, scripture portions, and Bible tracts are placed in the hands of these people on their ships.
Spending time with them and meeting special needs is very effective in getting an open door to share the gospel of salvation found in our Lord Jesus Christ.
The average time a vessel spends in Port is about three days. Some come and discharge or load their freight in a day. Some stay for a week or more. The more time I can spend with a crew the more effective I can be in seeing results from the Word. It seems these seafarers that have such a rough life, extreme working conditions, and long months away from their families, are soft to the Word of God if it is placed in their hands and hearts with compassion and a love for their soul.
God knows and identifies with the life of these seafarer's in scripture:
Psalm 107:23-30   They that go down to the sea in ships, that do business in great waters;  These see the works of the LORD, and his wonders in the deep. For he commandeth, and raiseth the stormy wind, which lifteth up the waves thereof.  They mount up to the heaven, they go down again to the depths: their soul is melted because of trouble. Then they cry unto the LORD in their trouble, and he bringeth them out of their distresses.  He maketh the storm a calm, so that the waves thereof are still. Then are they glad because they be quiet; so he bringeth them unto their desired haven. (KJV)
He also provides the remedy for their greatest need:

Psalm 107:20 He sent his word, and healed them, and delivered them from their destructions. But they cannot know unless someone is there to meet them at the dock and deliver the gospel.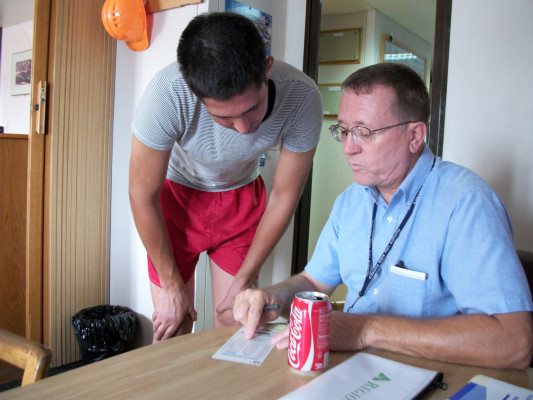 Our purpose through the providence of God is to reach the Seafarers that come to our seaports with the gospel. When a seafarer from a foreign country comes to Christ in salvation, we desire to disciple that person and encourage them to lead their families and countrymen to Christ.
This unique ministry is very effective by taking the Word of God aboard these ships. We physically plant the Word of God by giving them the scriptures in their language, and then spiritually placing the Word in the heart by personal witness and public preaching.
Every day the mission fields of the world come to our door through the seaport of Mobile. We are able to effectively reach into over 40 different countries right from our docks every day. Can you name any other missions ministry where the mission field literally comes to them?
This is a mission field that churches and individuals can visit, view, and participate in themselves. Investing in the souls of men bring the greatest of joys to the heart. Please call for an opportunity to tell you more or come visit.
Our Burden
• Get the Word on every vessel. Into every hand
• Lead the seafarers to saving knowledge of Jesus Christ
• Disciple them in our C-School correspondence course
• Have them go home, reach their families and their countries
• Be an active member of a bible believing church
• Be trained to plant churches in their countries
Our Action Plan
• Plant the Word on each vessel through personal visits
• Prepare the soil of the heart with compassion (personal helps)
• Proclaim salvation through the preaching of the Word
• Providing growth through correspondence courses
• Planting churches through the Seafarer's going home